340B Services and Products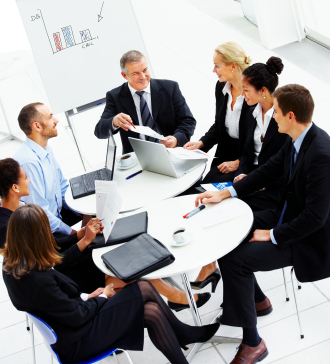 Executive Resources has developed the following products to assist our clients in complying with the 340B Drug Pricing Program guidelines and to prepare for HRSA audits:

Compliance Assessment Review Program (EXCARP-340B) © 2015 v.2.

Compliance Assessment Program (EXCAP-340B) © 2015 v.2
Policies and Procedures Model (EXCoPP-340B) © 2015 v.2

340B Checklist Program (EXCK-340B) © 2015 v.2
SECTION 340B DRUG PRICING PROGRAM
Executive Resources, LLC has been involved with assisting our clients and covered entities participating in the Section 340B Drug Pricing Program over the past two decades. We have developed an expertise and program templates that are used to assist covered entities in complying with regulatory and guidance issues. Further, we assist our clients relative to the 340B Drug Pricing Program in developing strategies for revenue expansion by innovative program analysis, and site expansion potential through collaboration and partnership contractual relationships.
Executive professionals have operational, financial, regulatory, auditing and clinical experience that span over four decades within the healthcare environment. We have worked with many diverse providers in the healthcare in­dustry to assist them in complying with a myriad of federal and state regulatory issues. We are known throughout the industry as problem solvers and product developers. Our professionals will assist in the performance of Section 340B Compliance issues for those covered entities that do not have the staff to do their own internal review and, if necessary, are prepared to assist in the implementation corrective action plans, along with revenue expansion opportunities.
The Section 340B Drug Pricing Discount Program has been under intense scrutiny by HRSA, the pharmaceutical industry and members of Congress. The programs' intent is to provide a safety net for the most vulnerable members of the population. Section 340B sales have increased to over $7 Billion since its inception in 1992 with a substantial portion of this growth occurring in the last 5 years. Executive Resources, LLC worked extensively on 340B issues since 1999 and is very familiar with is requirements. Executive's team of professionals have conducted and performed compliance reviews, prepared action plans, worked with qualified 340B counsel and assisted in the development of policies and procedure manuals. Executive will work with clients to make the process transparent.
In response to the needs of our clients Executive Resources, LLC developed a series of products that are used to assist clients in identifying those areas of compliance and potential areas of non-compliance that may require additional review and/or change. These programs and products represent Executive Resources interpretation of those areas that we believe covered entities are most vulnerable and present areas of risk to all covered entities. Our interpretations are based upon our extensive expertise, understanding and analysis of the latest releases on the HRSA and Prime Vendor web sites and publications in the Federal Register issued by HRSA. HRSA through the OPA has repeatedly stated that the process and procedures used by covered entities in auditing compliance with the Section 340B requirements will be left entirely up to the discretion of the individual covered entities. Therefore, HRSA will not provide specific guidelines on how a covered entity should conduct an audit of its operations or contract Pharmacies and will leave it up to the covered entities to perform their own reviews.
Executive Resources provides the following services for our clients:
Perform Section 340B Compliance review;
Assist in the evaluation and review of independent pharmacy contracts;
Assist and recommend in the development of policies and procedures manuals;
Work with qualified counsel to develop appropriate action plans;
Review independent pharmacy operations for compliance;
Assist in assessing eligibility for participation in the Section 340B Drug Pricing Discount Program
Assist on obtaining necessary federal and state approvals for participation;
Determine that covered entities are paying the appropriate drug price;
Perform operational and financial assessments; and
For CHC entities, strategic and financial due diligence between covered entities and other potential collaborators and partners, and relative to CHC covered entities, leading up to formal Change in Scope (CIS) request documents to HRSA (we have been extremely successful relative to CIS for sites and services for our CHC clients.
---

COMPLIANCE ASSESSMENT REVIEW PROGRAM
(EXCARP-340B) © 2015 v.2
Executive Resources' Compliance Assessment Review Program (EXCARP-340B) © 2015 v.2 focuses on two specific areas of review that we believe should address concerns of HRSA. These areas are:
Covered Entity Review; and
Contract Pharmacy Review.
The Covered Entity Review focuses on the covered entity and specific requirements that it should adhere to. The Contract Pharmacy Review focuses on each separate contract that the Covered Entity has with each Contract Pharmacy, such as Diversion, Duplicate Discounts, Inventory and the 12 Compliance Elements required in the March 10, 2010 Federal Register.
Samples of some of the proce­dures that are performed are:
Review policies and procedures in effect;
Interview select management personnel;
Determine internal controls in place af­fecting the Section 340B Program as they relate to

Diversion of Drugs;
Duplicate Discounts; and
340B Purchasing Policies.

Determine internal reporting process in place;
Review 340B drug internal control procedures;
Perform a site visit of the independent phar­macies;
Perform a sample of Section 340B transaction records to determine patient eligibility, payor class and approved provider status;
Determine that sites are properly registered by location;
Review the Medicaid exclusion file for com­pliance;
Determine that OPA database is updated on a periodic basis;
Review independent pharmacy contracts to determine that they include the necessary compliance elements recommended by HRSA;
Review status of health care professionals;
Review 340B application and coordinate with scope of services included in the grant application;
Review mixed use setting and tracking software;
Determine that policies conform to actual process used;
Determine that prescriptions are documented in records and there are auditable records to support prescription; and
Review of process used for the DEA CSOS.
Click here for a review of a sample of the Compliance Assessment Review Program.
---
COMPLIANCE ASSESSMENT PROGRAM
(EXCAP-340B) © 2015 v.2
Executive Resources' Compliance Assessment Program (EXCAP-340B) © 2015 v.2 consists of 23 segments with approximately 10-20 questions in each segments. These segments cover:
I. Introduction
II. Overview
III. Contract Pharmacy and Arrangements
IV. HRSA and 340B Data Base
V. Software, Internal Control Systems and Management of Inventory
VI. External Relationships with Contractors
VII. Eligibility
VIII. Non DSH Covered Entities
IX. Policies and Procedures
X. Relationships with Wholesalers and Manufacturers
XI. Recertification
XII. Diversion
XIII. HIPAA and Data Security
XIV. Patient Eligibility
XV. Audit Compliance
XVI. Duplicate Discounts, Medicaid Program and Exclusion File
XVII. Group Purchasing Organization
XVIII. DSH Hospitals
XIX. Children's Hospital's
XX. Critical Access Hospitals (CAH)
XXI. Free Standing Cancer Hospitals
XXII. Rural Referral Center (RRC)
XXIII. Sole Community Hospital (SCH)
The Compliance Assessment Program (EXCAP-340B) © 2015 v.2 was developed to obtain a better understanding of a client's compliance with the Section 340B Drug Pricing Program requirements and to identify potential areas of weakness and deficiencies that will be used in developing a focused program of review. This assessment tool is used in conjunction with Executive Resources, LLC Compliance Assessment Review Program (EXCARP-340B) © 2015 v.2 to assist in modifying our focused review compliance program and Executive Resources, LLC Compliance Policy and Procedure Model (EXCoPP-340B) © 2015 v.2. The questions listed herein have been selected to address issues raised on the following HRSA and affiliated sites and/or published documents:
HRSA web site (HRSA Website);
Apexus web site (APX);
340B University published documents (UNIV);
Covered Entity Audit findings (AUDIT);
Office of the Inspector General Reports and Web site (OIG);
Federal register Notices (FR);
Program/Pricing Policy Notices ( PPN);
United States Code (USC);
Section 340B Statute (STAT);
Frequently Asked Questions (FAQ) listed on the HRSA web site (HRSA FAQ); and
Frequently Asked Questions (FAQ) listed on the Prime Vendor web site (PVP);
Other Relevant Documents (OTH).
The questions in this Compliance Assessment Program (EXCAP-340B) © 2015 v.2 are followed by a reference to an official source document that can be located on the HRSA or Prime Vendor sites. HRSA has stated that Apexus, the 340B Program Prime Vendor, is authorized to release information on the 340B program requirements and provide answers to questions asked by the industry (FAQ # 1580). The responses from Apexus can be used by industry covered entities as guidance in complying with 340B requirements (HRSA Website – OPA).
Click here for a review of a sample of the Compliance Assessment Program.
---
Policies and Procedures Manual
(EXCoPP-340B) © 2015 v.2
Executive Resources' Policies and Procedures Manual (EXCoPP-340B) © 2015 v.2 was developed to assist 340B covered entities demonstrating to HRSA auditors that it understands the requirements and intent of the 340B guidelines, as required by HRSA. Based upon Executive Resources' interpretation and understanding of the various guidelines developed by HRSA we designed a set of policies and procedures. This product was designed to be used by Section 340B covered entities as a template that could be modified to meet the specific needs of a 340B covered entity organization. It includes numerous policies and related procedures that can be used as a base to start a manual. Each covered entity must first determine the needs of their organization and how this manual can be incorporated into their operations. It should be stressed that upon audit, HRSA will review the policies and procedures to ensure that they are actually be followed by the covered entity.
HRSA has stated in its many releases that its primary concern in the security of the program is to prevent unauthorized diversion of 340B drugs and to prevent duplicate discounts. It has also stated that it is the responsibility of the covered entity to ensure compliance with the program and, therefore, is reluctant to provide specific recommendations on how to accomplish this.
The only requirement that HRSA has maintained is that the covered entities ensure that the following be performed:
The covered entity comply with all federal, state and local laws;
Procedures be implemented to avoid diversion of Section 340B drugs;
Procedures be implemented to prevent duplicate discounts;
Maintain auditable records that documents the covered entities compliance with Section 340B requirements;
Maintain accurate information in the Section 340B database;
Ensure that new sites and contract pharmacies are registered in the Section 340B database; and
Recertify eligibility on an annual basis.
Executive Resources has developed various policies to assist our clients for use in the following situations:
Audit Compliance
Audit Response
Drug Diversion Prohibition
Duplicate Discount Prohibition and Medicaid Exclusion File
Carve In/ Care Out Compliance
Patient Eligibility
Use of Section 340B Savings
Patient Confidentiality – E Prescribing, Faxes, etc.
Privacy and HIPAA Requirements
Compliance with 340B Guidance
Material Breach and Self Reporting Issues
Referral of Eligible Patients
Contract Pharmacy Contractual Agreements
Internal Reporting Process
Development of Corrective Active Plan (CAP)
Maintenance of OPA Database
Notification on Loss of Eligibility
Agreements with Contract Pharmacies
Evaluation of Vendor Software
Home Deliveries of Prescriptions
Drug Supply Chain Security Act
Controlled Substance Ordering System (CSOS)
Compliance and Ethics Concerns
Providers excluded from Federal Participation
Health Care Professionals
Dispute Resolution
Outpatient Facilities
Compliance with Grant Funding Requirements
GPO Prohibition
Employee and Professional Training
Prescription Dispensing Patterns
Pharmacy Policy
Inventory Tracking System
Shortages of Covered Drug
Compliance and Eligibility Requirements
The development of policies that impact on 340B compliance is an ever changing process. Policies are added and deleted as the requirements of the program demand.
Click here to review a sample of the Policies and Procedures Manual.
---
340B Checklist Program (EXCK-340B) © 2015 v.2
Executive Resources' 340B Checklist Program (EXCK-340B) © 2015 v.2 was designed to assist 340B covered entities who recently received approval to participate in the Section 340B Program or for those covered entities who would like to check that they meet the necessary documentation requirements for participation. The 340B Checklist Program (EXCK-340B) © 2015 v.2 was designed to be used by Section 340B covered entities as a template to meet the specific needs of a 340B covered entity organization. Some of the elements included in this checklist are (Checklist is not complete and does not include all detail):
Contact the Prime Vendor Program (Apexus) and register for participation.
Contracts and procedures have been reviewed and approved by the Board of Trustees
Request proposals from outside vendors

Tracking Software - The hospital is responsible to develop appropriate tracking systems to ensure that covered outpatient drugs purchased through the 340B Program are not used for hospital inpatients. It is the responsibility of the hospital to ensure appropriate safeguards are in place to protect against diversion. If the hospital is unable to implement an effective tracking system, it should not use the 340B Program in that setting.
- Split Billing Software - Enrolled covered entities have the responsibility to ensure that drugs purchased under the 340B Program be limited to outpatient use and provided to individuals who meet the requirements of the current patient definition. 340B drugs can be used for discharge prescriptions to the extent that the drugs are for outpatient use. Whether a drug qualifies as outpatient and the individual meets the definition of patient depends upon the factual circumstances surrounding the care of that particular individual

Select wholesaler for 340B drugs
Register for next session of 340B University
Development Policies and Procedures specific for 340B Program
Evaluation of Patient Population to determine potential contract pharmacies in which to contract with
System allows for access to auditable records
Cost Report schedules are available supporting 340B participation
Employment contracts for prescribing physicians are in place
Contact us, and we'll be happy to tell you exactly how we can address your particular institutional situation.