Urgent Care Center Business Plan Development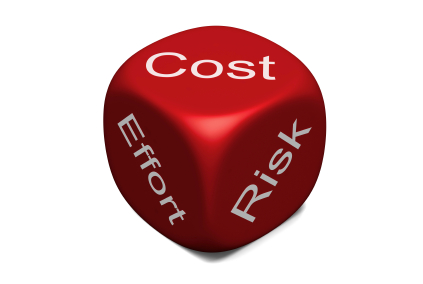 Executive Resources, LLC (EXEC) performs urgent care center (UCC) business plan development (strategic and financial planning) for hospitals, health systems, ambulatory care providers, physician groups, and other non-profit and profit organizations.
UCCs see, on average, 342 patient visits per week. The UCC industry is growing and it is estimated that there are as much as 9,000 centers seeing 160 million patient visits each year. Finding a location for a UCC is a key component to business planning and if one is available, it is important to validate this location for UCC development; analyzing the population and trends, along with socioeconomic characteristics; and analyzing the need for services, competition, and the ease to get to the location from other locations.
EXEC's UCC experience includes the fact that hospital ED utilization is heavily influenced by the inability of patients to gain access to primary care and other specialized care (i.e. ancillary services, oral health, and mental health) outside the hospital via referrals, etc. Streamlining patient flow through the ED and triaging (including UCCs and Federally Qualified Health Centers-FQHCs) is often hampered by a disparity in reimbursement.
The objective of EXEC's Urgent Care Center Business Plan development projects is to provide expert technical assistance to our client relative to UCC program and service development at the specific site, thereby validating UCC need and assist in securing increased market share potential in the service area.
EXEC's Urgent Care Center Business Plan development involves Service Area Strategic Planning tasks:
· Determine immediate service area;
· Determine radii ring iterations;
· Analyze population socioeconomic characteristics and demographics;
· Identify places where different segments of the population currently seeks primary, urgent and emergency care – UCC analysis;
· Delineate programs and services to provide at the UCC;
· Perform Uniform Data System (UDS) mapper report with radii ring iterations:
· Review hospital/health available information relative to emergency department (ED) visits:
· Identify ambulatory care facility licensure analysis for competitor determination;
· Obtain, managed care and other directories:
· Review available physician information;
· Utilize EXEC's database of 12 population to physician ratios, determined need/unmet need for primary care physicians in service area;
· Determine UCC competition in service area:
· Perform literary research and telephone queries relative to competitors' practice;
· Develop days and hours of service conducive to the needs of the potential customers using the UCC;
· Validate that the site address is conducive to UCC development;
· Analyze traffic arteries and traffic patterns;
· Review bus lines for public transportation;
· Obtain available information on nearby businesses and shopping malls as retail influence for UCC business;
· Review primary care physician information;
· Identify public and private schools and enrollment in service area;
· Estimate potential UCC market and potential utilization;
EXEC performs a detailed analysis to support its research and recommendations in performing a UCC study:
· Service Area Determination;
· Socioeconomic Characteristics/Demographics;
· Traffic Arteries/Traffic Patterns;
· Mass Transportation;
· Competitor Analysis – Federally Qualified Health Centers;
· Competitor Analysis – Urgent Care Centers;
· Competitor Analysis – Hospitals;
· Primary Care Physician Analysis;
· Targeting UCC Opportunity;
· Space, Programs and Services Issues;
· Utilization in the specific service area to be targeted.
Contact us, and we'll be happy to tell you exactly how we can address your particular institutional situation.